So let's not talk about cargo space, let's learn more then we could ever want to know about the seats themselves. Most of our problems revolve around the front seats. You are in the right place to learn how to fix those problems!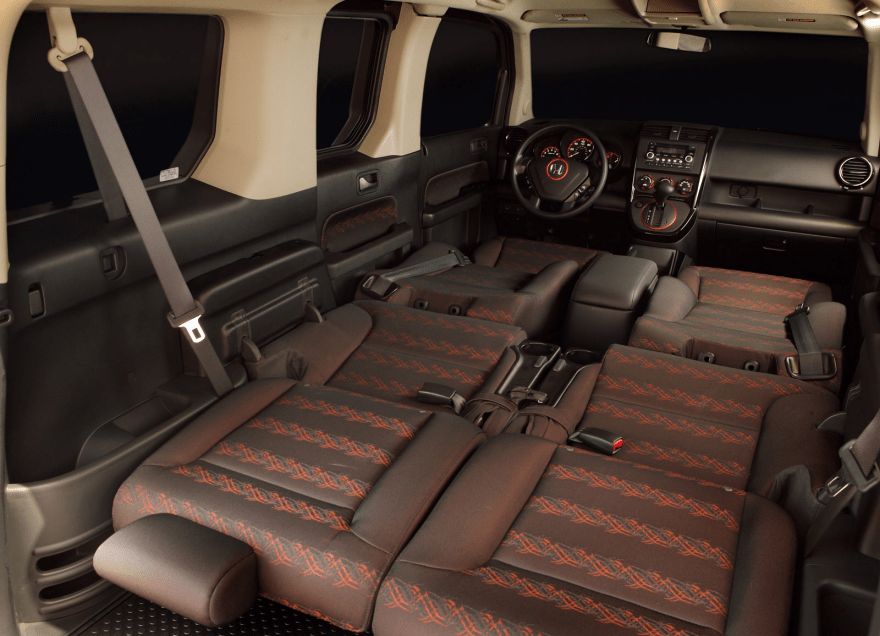 TIME TO FIX YOUR SEAT PROBLEMS
The easiest way to fix and or protect your Honda Element Seats is to buy OEM Honda seat covers. The fit great and look awesome! After all, they are made by Honda.
How to Install OEM Honda Element Seat Covers
Learn how to install OEM seat covers from this video!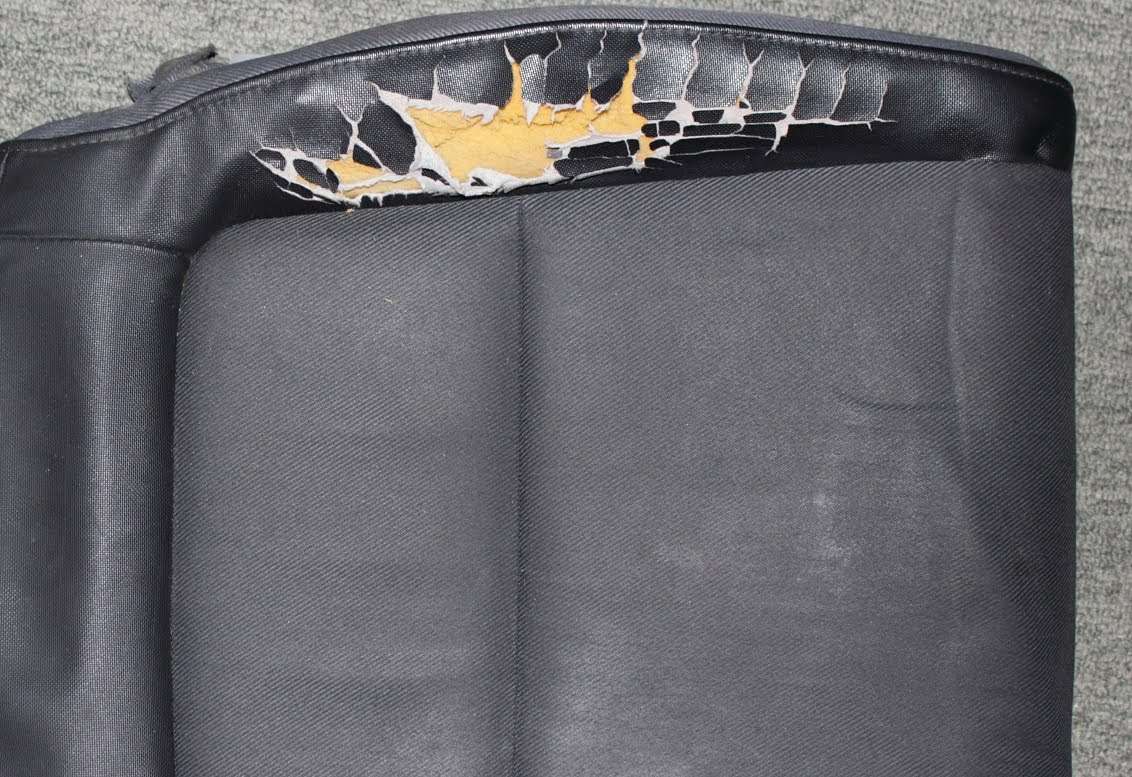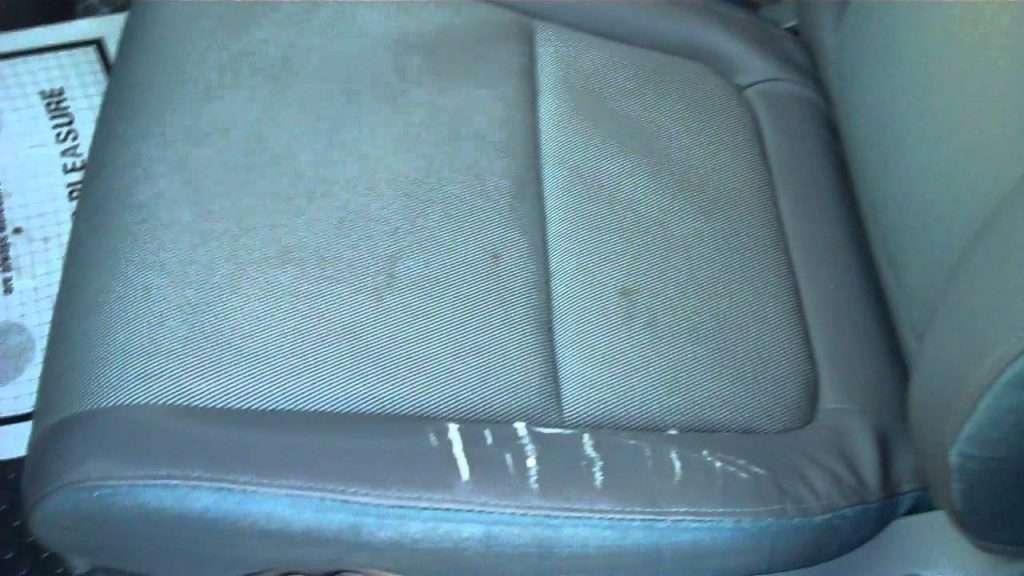 The absolute worst thing about Honda Element Seats are the material they are constructed with. It's like some cheap vinyl/plastic kinda fabric which probably when engineered was supposed to stand up to abuse. Sadly Honda failed us and the seats do not stand up to abuse and get dirty really easy.
I've seen a few different ways people fix this eyesore. Some members of our Facebook group have gone to the junkyard and taken a passenger side bottom cushion and swapped it with their driver's side. It doesn't line up perfect but it's probably the quickest and easiest solution to fix the material.
The other solution is a good 'ol cut and sew approach. I do not have these skills but maybe you do?
Below is a video explaining everything you need to know to cut and sew your torn Honda Element seat cushion.
How to Repair Honda Element torn seat cushion
Learn how to repair your torn seat from this video!
The all too common rocking seat problem can drive you crazy. Especially if you drive a manual transmission, every shift you rock back and forth.
I fixed mine by following the Honda Technical Service Bulletin linked below, except instead of forking over any of my hard earned money to Honda I simply replaced their prone-to-breaking plastic washers with metal ones. Problem solved.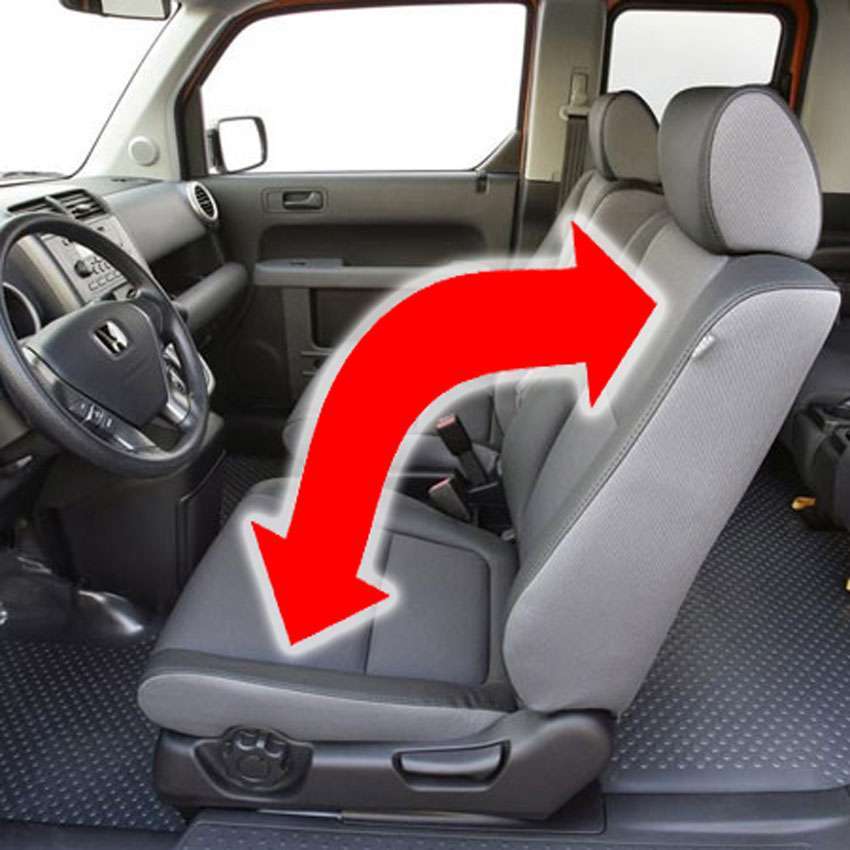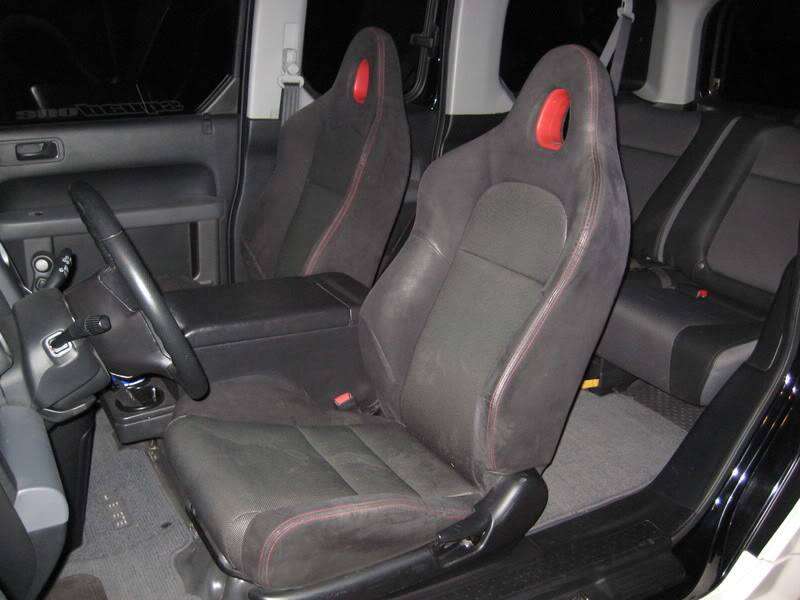 The only other option to fix these Honda Element seat problems is to swap a different type of seat entirely. These are out of an EP3 Honda Civic. They sit a lot lower and are way more comfortable then Element seats.
You will need to make your own brackets and this is for people who know what they are doing as you would not want to get into an accident with a sub-par seat bracket in your Element.
Aftermarket Seat Brackets
If you are not technical enough to make your own seat brackets but want a sweet JDM Recaro seat as pictured above, there are two companies I can find that make a bolt on seat bracket.
Pictured on top is made by Corbeau and for $124 each you can buy the driver's and passenger's sliding seat bracket from their website by clicking on the picture.
Pictured below is Wedge Engineering's offering which is a stationary driver's seat only bracket which can also be purchased for $99 by clicking the picture as well.
Are you missing your OEM Bungee?
The last thing I can think of as it pertains to Honda Element seats is OEM replacement bungee cord. You might be missing yours, or it may have worn out. If you don't want a custom color, you can buy the OEM replacement bungee by clicking either picture.
Hopefully this is the most complete guide you have read pertaining to Honda Element Seats. If you need to know more please join our Facebook group and ask your questions there! We are a group of like minded Element owners who enjoy helping others! Hope to see you there!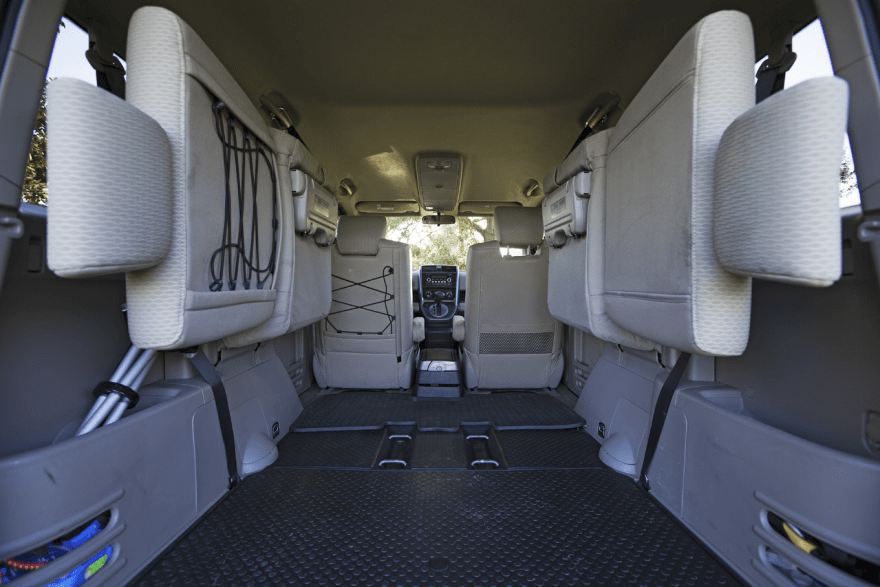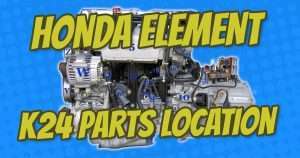 K24 PARTS LOCATION HONDA ELEMENT This article shows the location...
Read More