The other day I wrote an entry about what sorts of things can you fit in the rear cargo area of a Honda Element along with some diagrams of the interior dimensions which you can click the picture to the right and read. Today I thought I would show you all the different configurations of the seats that are possible inside the Honda Element. If you own an Element already I'm sure you are already know all of this stuff, I'm aiming this article to someone in the market looking to buy an element and to someone who doesn't really know all the different interior seat configurations.
How Many ways can you configure the honda element seats?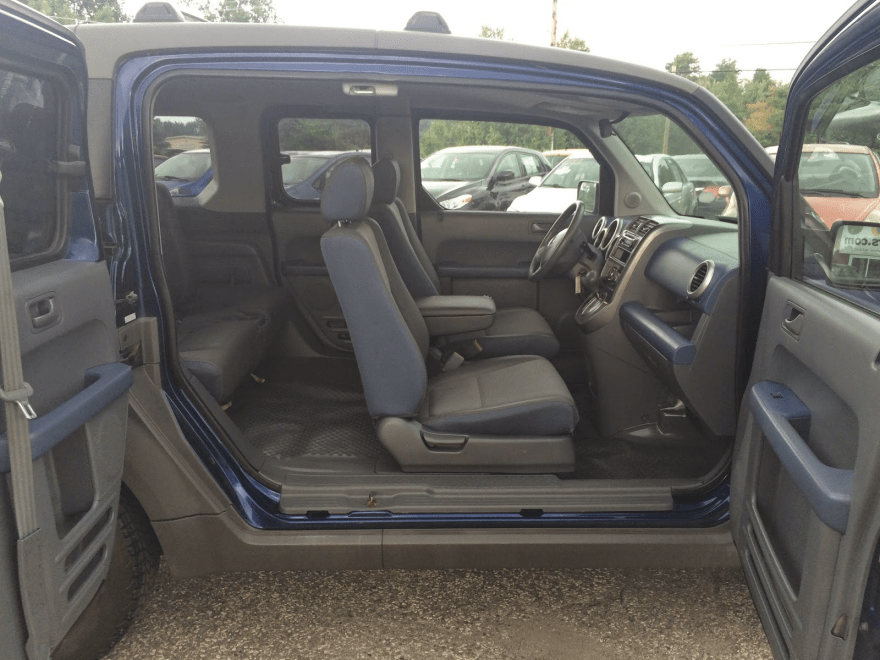 Suicide doors both open, all 4 seats in regular 4 passenger mode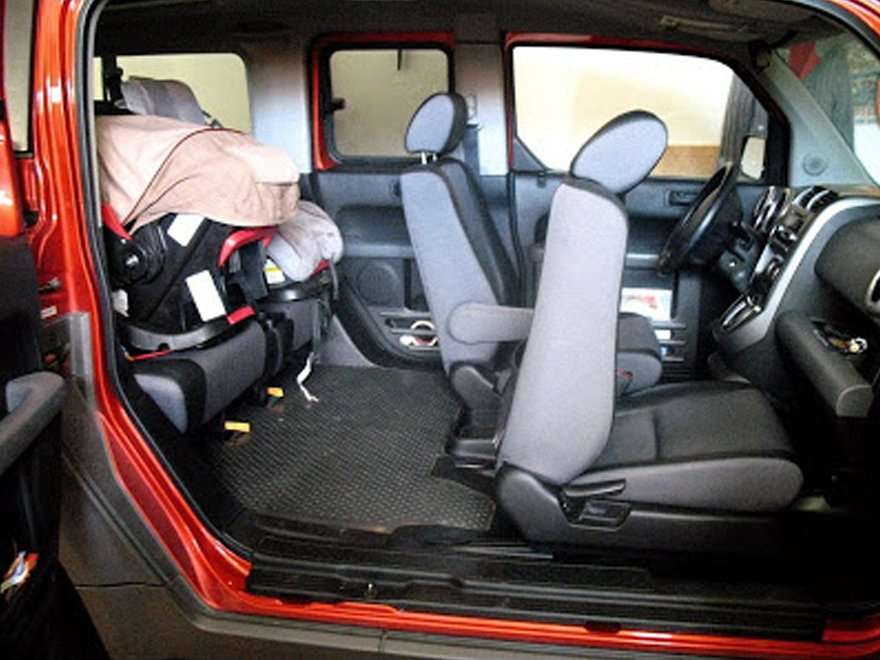 Almost the same, this one displays the rear child seat and ease of access to a child seat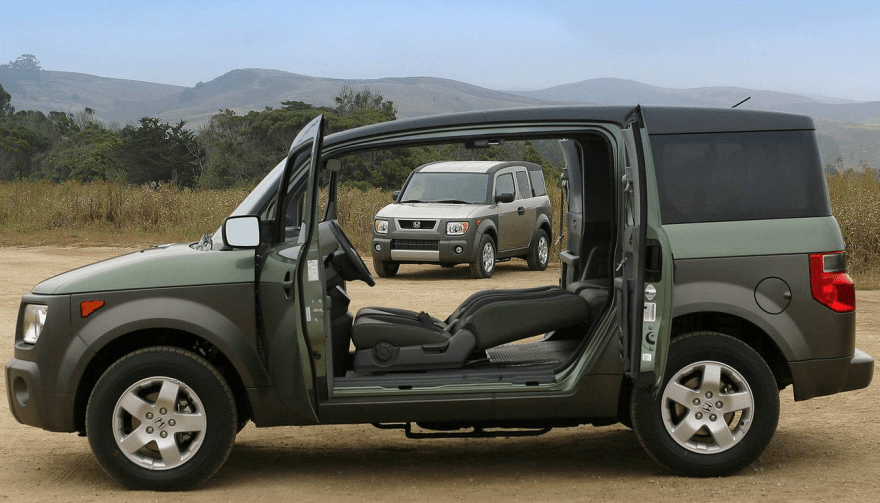 Suicide doors open again, but this time the two front seats are fully reclined backwards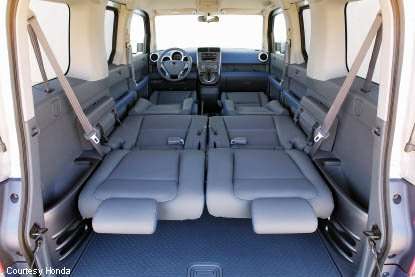 All 4 seats completely reclined in bed mode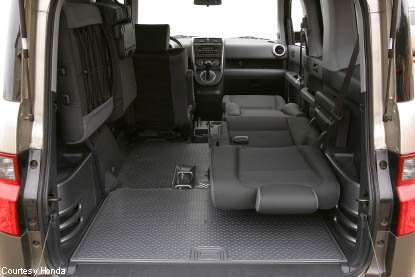 Passenger row fully reclined in bed mode while drivers rear is mounted up against the interior wall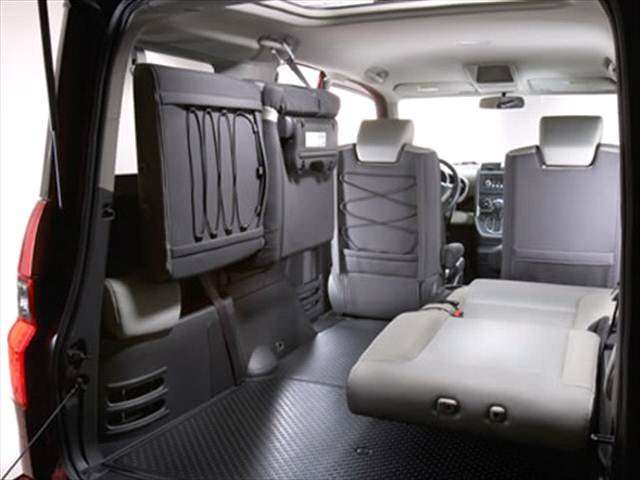 Front seats in normal driving mode while rear passenger seat is fully reclined almost like a table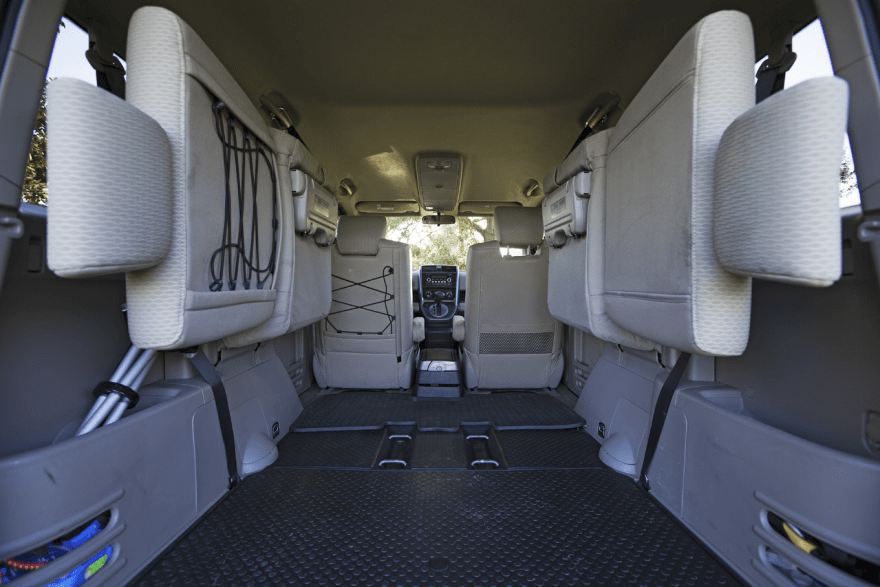 Both rear seats up against the interior wall with headrests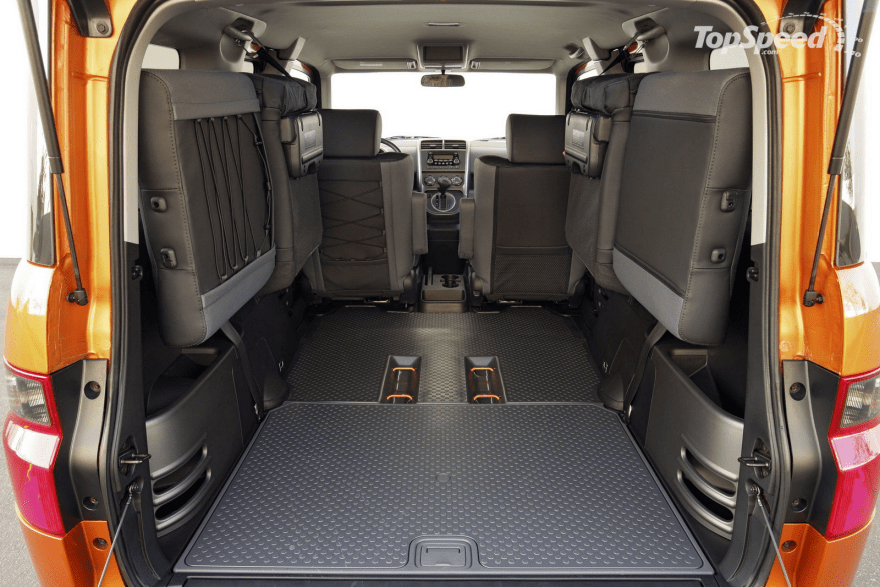 Both rear seats up against the interior wall without headrests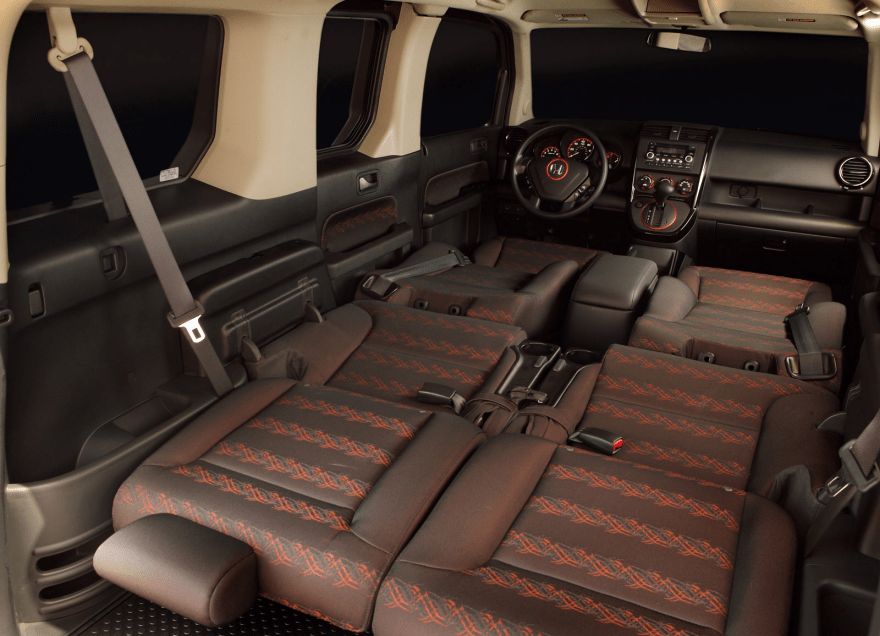 This one is full bed mode in the Honda Element SC with the full armrest and the awesome seat fabric
You gotta hand it to the engineers who designed the interior of the Honda Element with all of its seat configurations I wonder if there is another car on the market with such versatility? No wonder this vehicle makes such an awesome camping and adventure van. I've even see people use the fold flat seats in the rear for a changing table for their young ones and as a table to eat lunch at (not at the same time, that's just gross) 

What have you done with your Honda Element that you think is out of the norm? Post your picture and comments below!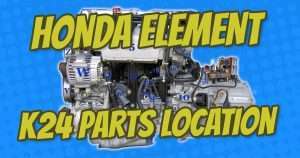 K24 PARTS LOCATION HONDA ELEMENT This article shows the location and name of all of the parts, sensors and solenoids on the Honda Element K24...
Read More