I used AI to Design the Future Honda Element
And the results are awesome!
I used Artificial Intelligence to design the future Honda Element
So I stumbled across a website that uses Ai technology to create weird abstract images based on text. Being the Honda Element lover that I am of course I had to punch in a bunch of different iterations of the Honda Element and what it spit back was quite awesome. I wanted to share them here and I made a video with more of the images you can check out. If you want to play around with your own weird AI images head over to Craiyon to check out this incredible tool! 
Initial "Honda Element" search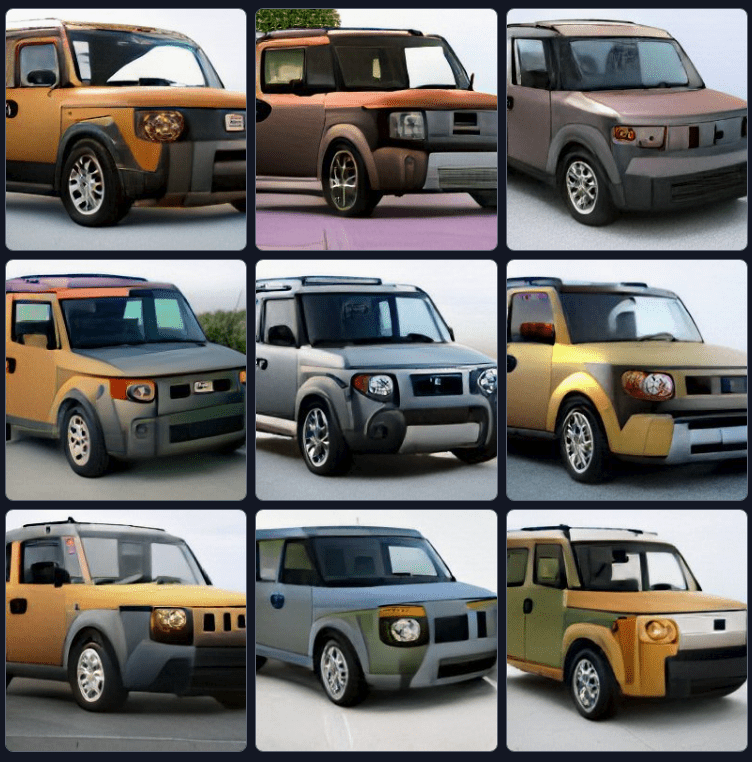 So I had to search "Honda Element on MArs"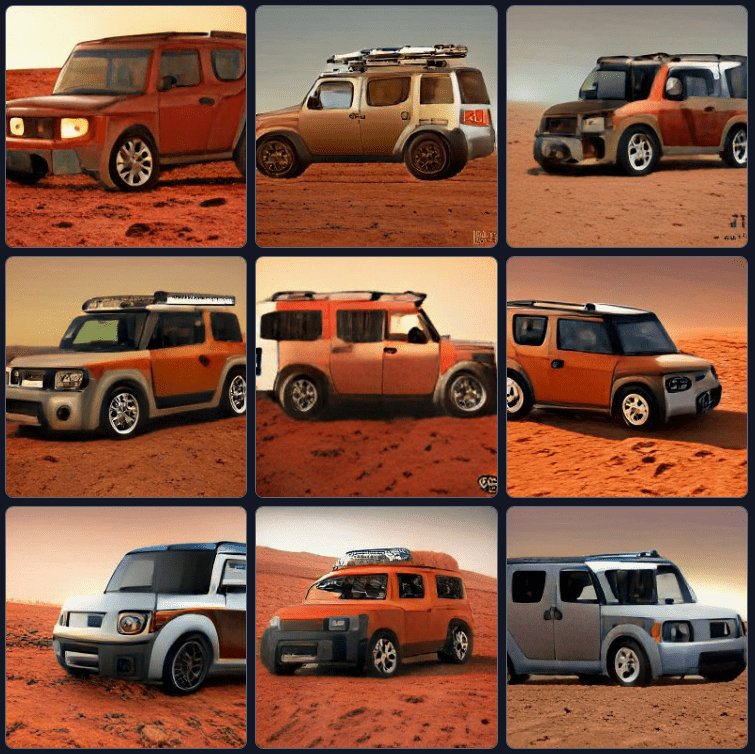 "Honda Element Underwater"
"Honda Element Futuristic"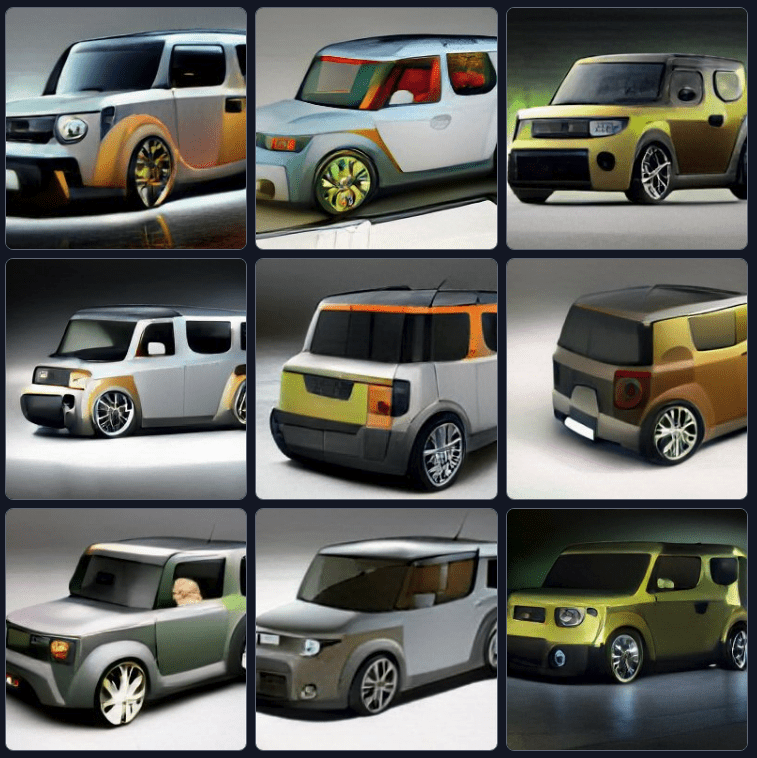 "Honda element future version"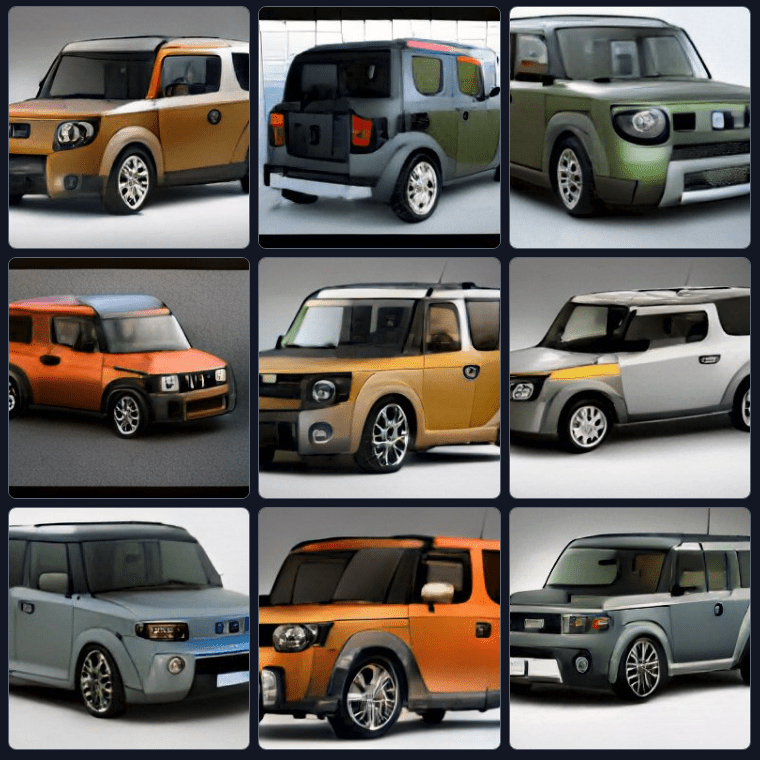 Show the toaster meme some love - stickers and shirts for sale!
Honda Element AI Generated Images Gallery
Click on the images to open a gallery
I hope you enjoyed this as much as I did. You can go check the tool out and make your own images and post them in our Facebook Group and let's all drool over these awesome images.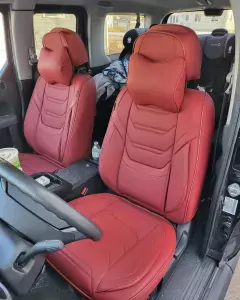 Upgrade your car's interior with the best Honda seat covers for Element 2003-2007. Let's look at the top quality seat covers for your Honda Element
Read More