This love story begins Valentines day 2015, fate was sealed when Don Sancho purchased this 2008 Honda Element from a local dealer with only 95k miles (a baby for any Honda)
Growing up in Sin City this Element has quite the mystery surrounding it. The owner only poses with masks or bandanas on his face only adding to the mystery that is Sancho Panda. I was able to squeeze some information about this unique build out of the owner and I would love to share everything I have learned with you.
With roots in the domestic car scene inspired by the nostalgic cars of his mother, this iteration of that car modification love is getting a lot of attention in the Honda Element community.
One of the first things that stands out about this Element is that it is white. Honda never produced a pure white Honda Element during the production years and looking at this you have you wonder why not? Damn it looks good in white and compliments the black panels making the classic JDM panda look.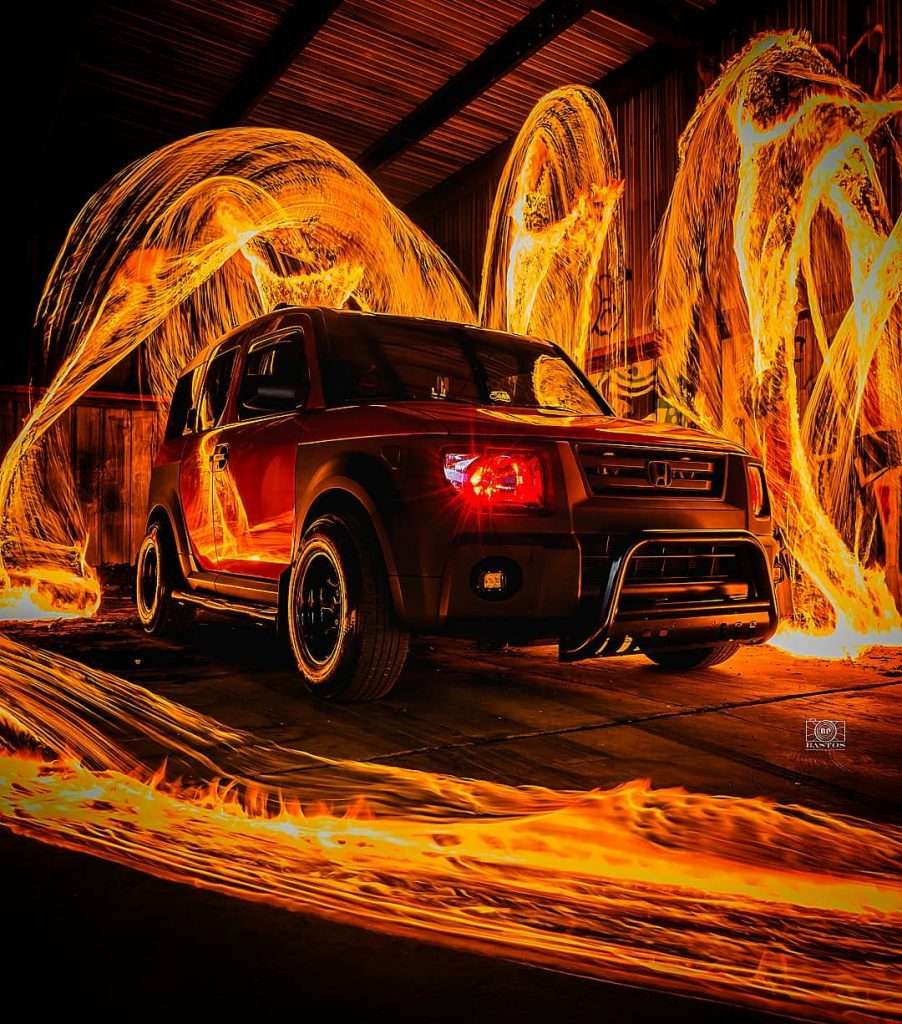 It wasn't always white and black panda parades, this Element started it's life as a Tangerine Metallic. Mr. Sancho built it into quite a recognizable vehicle before going with the panda theme. Most of the current mods were done at this stage of the build. A very unique take on the Element platform we see he did a orange and black color scheme. Let's take a look at some of these memorable shots of it in this orange status.
White Vinyl Wrap
Front Bull Bar
iBoards Running Boards
Clear Headlights with XK Glow LED bulbs
Auxbeam yellow LED fog lights
Auxbeam Light BAr
SC Spoiler
OEM Roof Rack
Taillight Guards
 Ford GT500 Hood Vent
LED Fog Lights
Full SC Black Interior
Pioneer Speakers
KSport Kontrol Pro Damper Coilovers
KSport Rear Lower Control Arms
Cragar D Window
15×8 -13 Offset
Bolt Pattern 5×4.5
 Kumho Solus TA11 215/75/R15 100T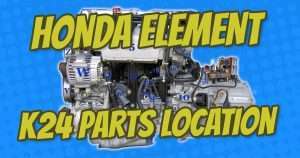 K24 PARTS LOCATION HONDA ELEMENT This article shows the location and name of all of the parts, sensors and solenoids on the Honda Element K24...
Read More